Adopting GCG and Conducting CSR as Part of Sustainable Growth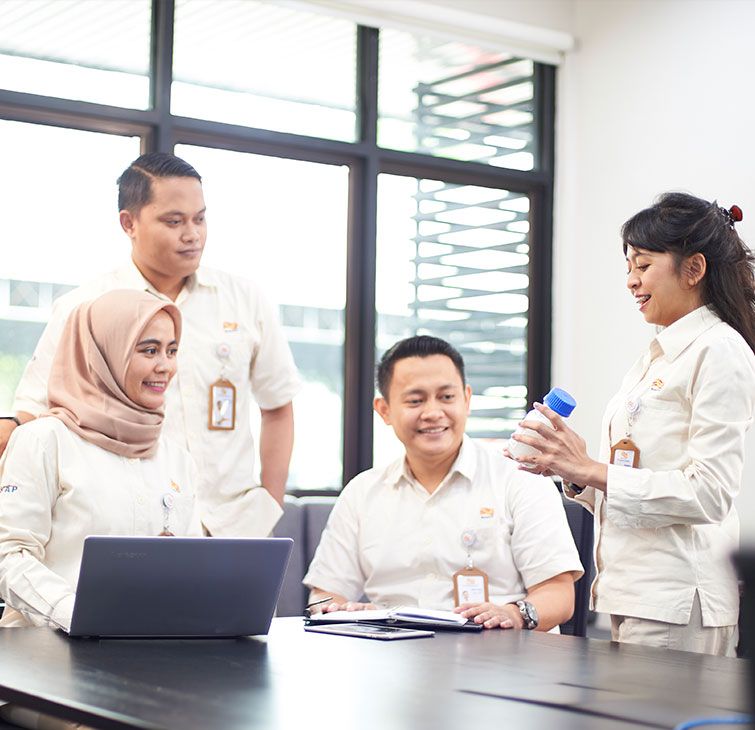 Polytama is committed to implementing GCG principles to ensure that the Company has a strong competitiveness and a sustainable growth outlook. Corporate governance is conducted, among other means, by maximizing Company value through improving the principles of transparency, accountability, trustworthiness, responsibility, and fairness.
Polytama continues to strive towards managing the Company in a professional, transparent, and efficient manner, empowering the various functions and increasing independence of the Company organs, all of which are based on high moral principles and in full compliance with applicable laws and regulations.
In terms of production, Polytama has applied a multisource procurement policy to control cost efficiency and obtaining high quality goods. In addition, we also place a total quality management program, adopting international quality standards, so that governance in terms of production will be more measurable and accountable.
Corporate Social Responsibility
The implementation of corporate social responsibility (CSR) is a form of Polytama's commitment to business sustainability, environmental balance, and community empowerment, which has a positive impact on the stakeholders.
Polytama's CSR activities focus on efforts to empower the economies of surrounding communities, to promote reforestation and environmental preservation, to mount responses to natural disasters, and to address health, religion, sociocultural, youth and sports, as well as nationalism and patriotism issues.
Boogie Car and Multifunctional Bag for Istiqlal Mosque
Polytama donated a boogie car to facilitate mobility within the Istiqlal mosque. In addition, Polytama also donated environmentally friendly bags made of spunbond material, which the congregation could use to store their personal worship equipment.
Thousands of Supplement Packages for Medical Workers
PT Polytama Propindo distributed thousands of supplement packages for medical personnel who work at the forefront of the fight against the Covid-19 outbreak, in Jakarta, Indramayu and Galang Island. The Company wishes that this assistance can help medical personnel to have strong stamina when handling patients exposed to Covid-19.
Body Bag and PPE for BNPB
As an evidence of Polytama's support for the government in handling the Covid-19 pandemic in Indonesia, PT Polytama Propindo handed over thousands of body bags and PPE to the COVID-19 Response Acceleration Task Force, taken place at the BNPB Crisis Center Jakarta office, April 9, 2020.