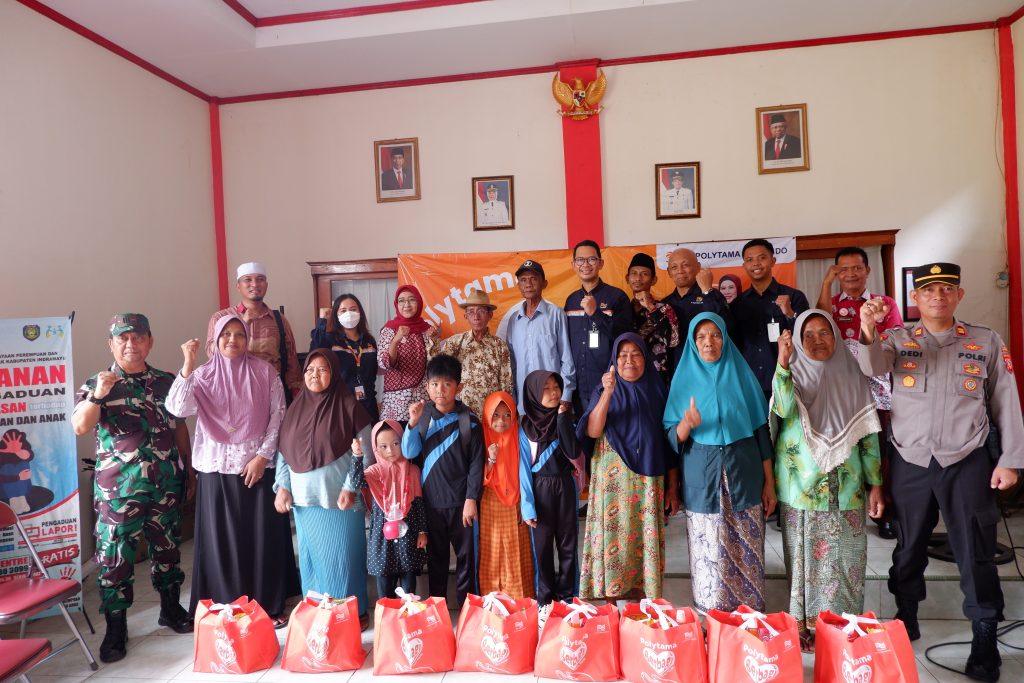 Indramayu, 13 April 2023 – PT Polytama Pro-Pindo held an annual activity taking place during the Holy Month of Ramadhan 1444 H entitled 'Polytama Berbagi untuk Anak Negeri" or can be translated to "Polytama Sharing for the Nation's Children". Held at the Juntinyuat District Hall, Polytama provided gifts to hundreds of orphans and impoverished people in the Company's ring-1 area attended by Polytama Representatives, Head of Juntinyuat District, Head of Juntinyuat Sector Police and Head of the Juntinyuat Military District Command.
The activity this time was attended by all orphans and impoverished people in three Juntinyuat District Villages namely: Limbangan Village, Lombang Village and Tinumpuk Village with the distribution of 250 parcels bestowed by M Andri Nugroho as GA & Comdev Representative manager of PT Polytama Propindo. Andri explained that giving these gifts is a form of the Company's commitment and concern for the surrounding community, which is distributed annually.
"We hope these parcels can be a small gift for the community in welcoming the warmth of Hari Raya" he added. Through this charity event held in the month of Ramadan, we hope to bring abundant blessings to the recipients of compensation and also to Polytama.