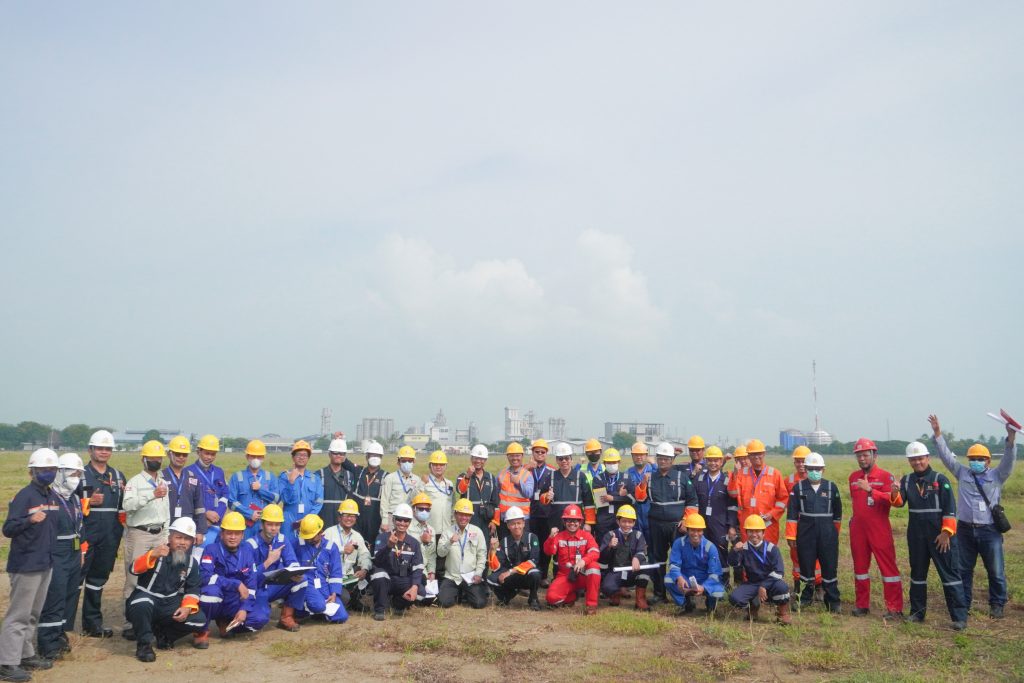 Cirebon, 4 April 2023 – Polytama together with bidders or prospective EPC Contractors for the Polypropylene Plant Balongan (PPB) Project attended Pre-Bid Meeting and monitor the project site and the Existing Plant on Wednesday 5 April 2023. This visit was intended to oversee the location where the development of the new polypropylene plant will be carried out.
The Pre-bid Meeting and Site Visit agenda took place for 3 days long starting from 4 – 6 April 2023 at Patra Hotel in cirebon and attended by 40 participants from the PPB Project EPC Contractor candidate. During this session a Pre-Bid meeting was held where the EPC Contractors/bidders were given a thorough explanation of the scope of the project and a QnA session on the last day. The site visit session on the second day of the event invited prospective EPC Contractors/bidders to not only inspect the project area directly, but also to the existing Plant area that will be made integrated with the currently developed project area. In addition, the group of prospective EPC contractors/bidders also visited the Pertamina RU-VI jetty facility, which is responsible for transporting project equipment and materials by sea/ship.
This visit was attended by 4 bidders/EPC Contractors who were a Consortium of Foreign Companies and Domestic Companies and from internal PT Polytama Pro-pindo followed by representatives from the PMO, Engineering, Finance, HC & Corporate functions Secretary and representatives from PT Pertamina (Persero) as project sponsors.
"We will continue the stages of the development of this PPB Project and it is hoped that it will run smoothly, so that the existence of the PPB Project will not only benefit Polytama's business progress, but will also provide benefits to the community and Indramayu Regional Government, such as absorbing local workers, boosting the regional economy, growth of new industries and increase in regional revenues." Said Burhanudin as the Project Director of Polytama. As part of a national strategic asset, Polytama is also committed to contributing to reducing imports of PP products, including by planning expansion through the PPB Project and meeting the growing needs of domestic applications in the future.