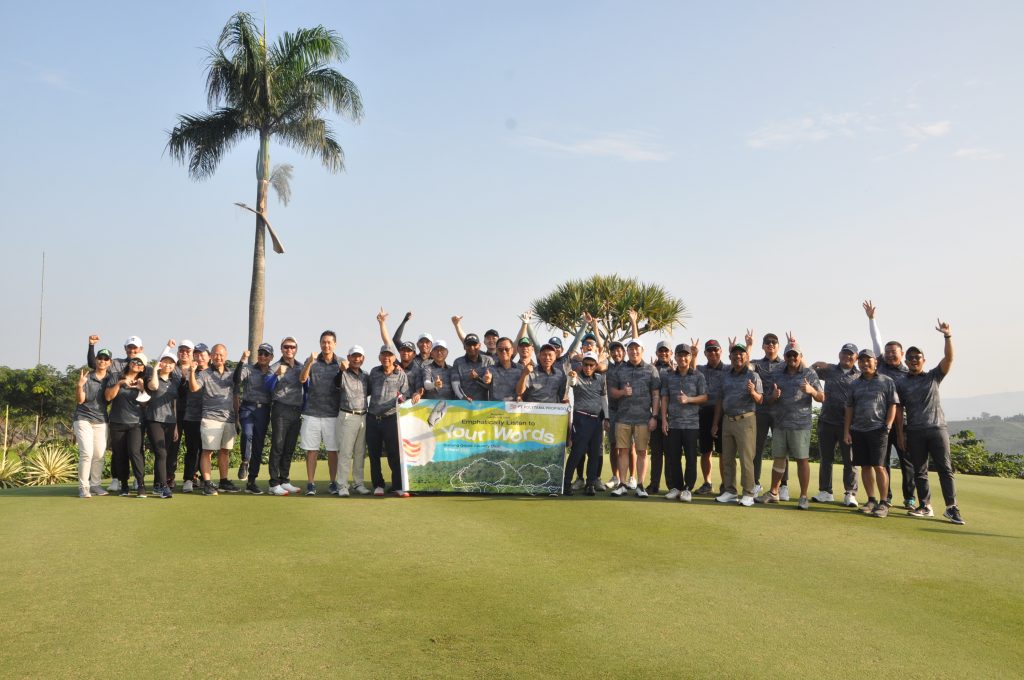 Bogor, 16 March 2023 – Polytama once again held its quarterly golf event with loyal customers of the Company entitled Masplene® Friendly Golf Game.
This time the activity took place at Gunung Geulis Country Club, Bogor and was attended by 23 participants from 17 companies.
Striving to continue to be customer oriented, this year's event raised the theme "Emphatically Listen to Your Words". The event started with a golf tournament and continued with lunch session and ended with a joint discussion.
In accordance with the theme of the events, throughout the discussion session Polytama specifically invited customers to provide their input or testimonials that the Company as a means of communication with customers in order to support the Company's improvements both in terms of products, services or other aspects. This discussion is also hoped to be able to serve as the voices of customers in order to provide optimal service.
The event ended with all customers enjoying the whole activities that had been prepared. May the smooth running of this activity strengthen the relationships that have been established with loyal customers of Masplene® products.