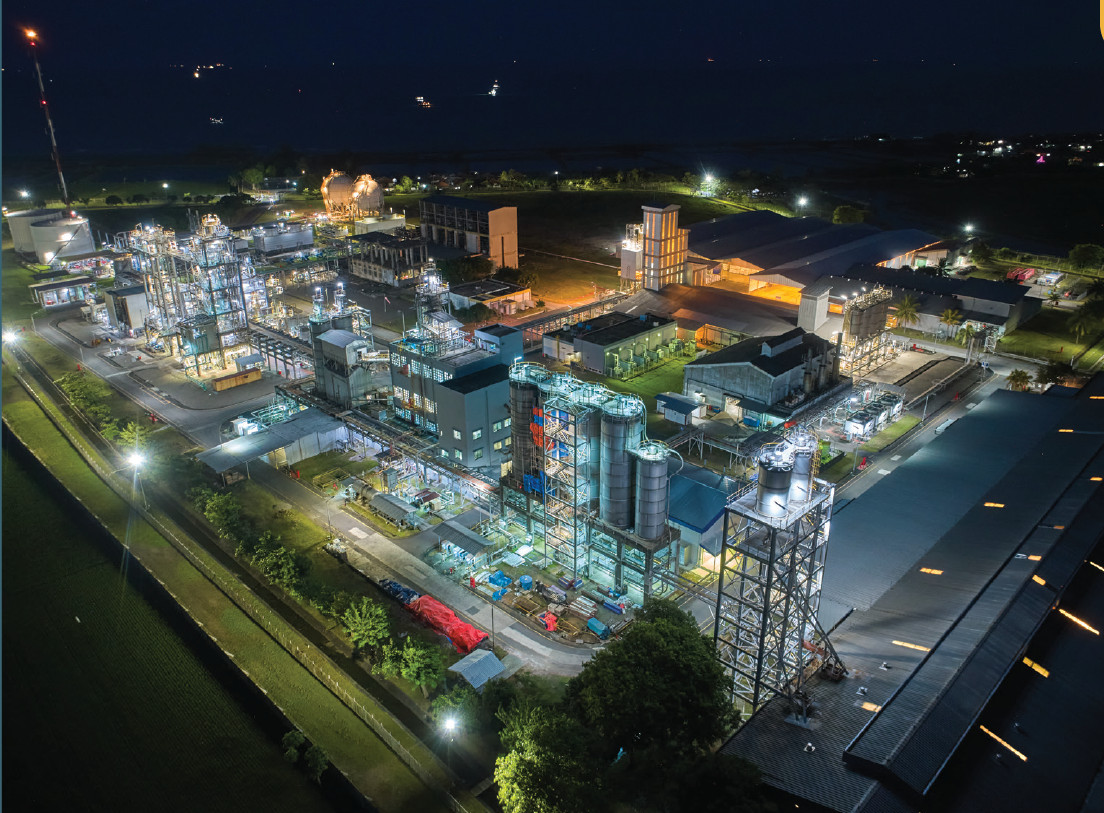 PRE-QUALIFICATION ("PQ") INVITATION
Prior to Tender for Dual Feed Competition ("DFC") of Front End Engineering Design ("FEED") and Engineering, Procurement, and Construction ("EPC) Work
FOR
POLYPROPYLENE PLANT BALONGAN ("PPB") PROJECT 
PRE-QUALIFICATION ("PQ") INVITATION
No : L/PMO-BUR/2022/0143
Prior to Tender for Dual Feed Competition ("DFC") of Front End Engineering Design ("FEED") and Engineering, Procurement, and Construction ("EPC) Work
FOR
POLYPROPYLENE PLANT BALONGAN ("PPB") PROJECT
PT POLYTAMA PROPINDO ("Polytama") intends to conduct tenders for Polypropylene Plant Balongan ("PPB") Project (hereinafter referred to as "Project") implementing Dual Feed Competition ("DFC") delivery strategy with the following activities:
Front End Engineering Design ("FEED"), and
Engineering, Procurement and Construction ("EPC")
Prior to realize the above-mentioned Project, PT Polytama Propindo c.q PPB Project Tender Committee through this announcement is to conduct PQ invitation to any bonafide, experienced, and financially capable Companies to execute the combined FEED and EPC works for the PPB Project.
I. OBJECTIVE OF PQ
The purpose of this PQ process is to solicit, review, select, and nominate the best Contractor(s) and the formed Consortium therewith from the market to be part of Owner's Approved Bidder List that may be invited in the next subsequent stage. Owner reserves the right to proceed or cease the process continuation accordingly.
PROJECT INFORMATION
Project Title : DFC of FEED and EPC Work for PPB Project
Location : PT Polytama Propindo Indramayu, JL. Raya Juntinyuat, Km. 13, Limbangan, Kec. Balongan, Kabupaten Indramayu, Jawa Barat 45282
Project Scope:

Process Unit Facilities
Utility Facilities
Offsite Facilities
Common Facilities
II. PARTICIPATION REQUIREMENTS
Companies are expected to establish consortium consisting of Consortium Leader and Members. The Consortium member shall consist of at least 1 (one) Indonesian Company.
No conflict of interest, nor as a technology competitor or affiliated with technology competitor of Basell Poliolefine Italia s.r.l. (LyondellBasell) as Process Licensor for this Project.
All PQ complete requirements consisting of PQ Documents, Appendixes, and HSE Questionnaire can be downloaded in the following link:

PQ Documents (Download)
Appendixes (Download)
HSE Questionnaire (Download)

Consortium intending to submit their documents by hardcopy and softcopy as required on PQ document shall do so at the latest by October 14th , 2022 at 10:00 AM (Jakarta Local Time).
III. OTHER INFORMATIONS
Company is required to show original document if requested for verification by Polytama's Tender Team.
Polytama reserves its right to decide at its own discretion to execute any change, amendment and/or policy in any stage during the Tendering Process by sending notification to participant to be implemented accordingly.
Polytama at its own discretion may further refine the participation proceeding requirements during PQ stage.
The Aanwijzing (Pre PQ Meeting) is plan to be conducted on September 6th, 2022 at 9 AM Jakarta Local Time at Sheraton Hotel's Ball Room, Jakarta.

Please RSVP to sekretarispengadaan.ppb@polytama.co.id or please confirm your attendance (maximum 2 persons per each company with company's official Power of Attorney).

The submission of required documents shall be done through the below provided link.
The result of the PQ will be announced through Polytama Website.
If there any questions of it, please contact:
sekretarispengadaan.ppb@polytama.co.id
Jakarta, August 29th, 2022
BID COMMITTEE
PT POLYTAMA PROPINDO