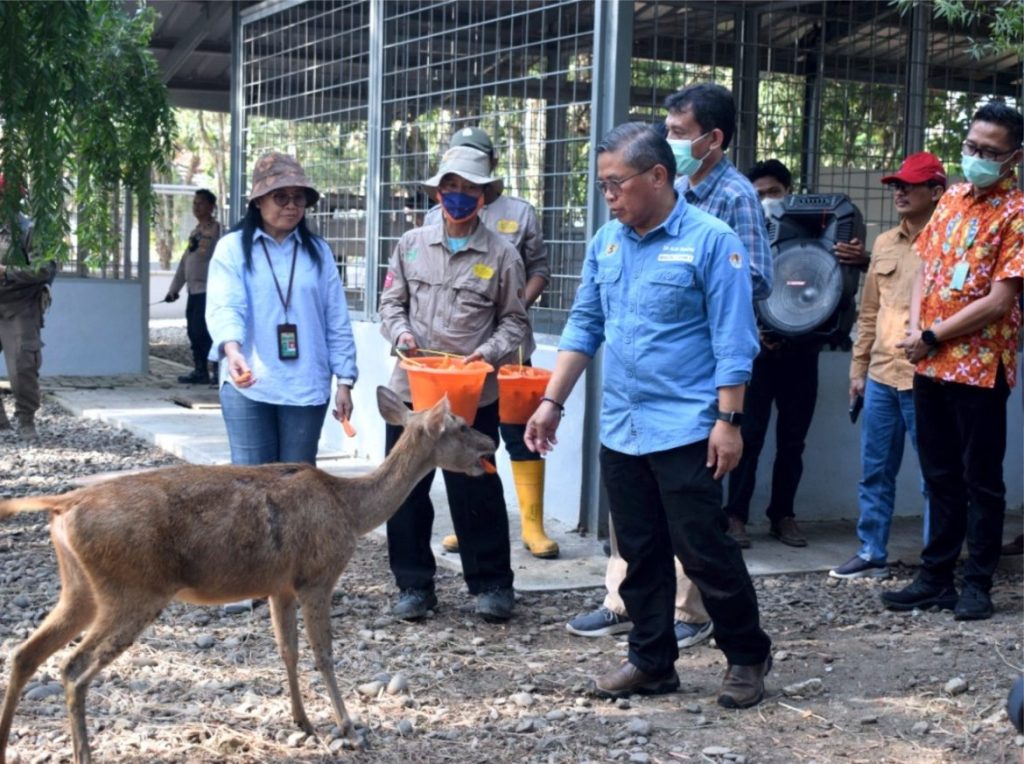 Indramayu, 1 July 2022 – Vice Minister of Environment and Forestry of the Republic of Indonesia (Wamen LHK) Alue Dohong paid a visit to "Taman Kehati" and "Taman Tjimanoek". During the visit, a procession of laying the first stone at Tjimanoek was also carried out. The Vice Minister admitted that his visit to Indramayu was carried out because of his interest in the two landmarks developed by Polytama.
He was quoted saying that apart from being the lungs of the City, can also become tourist attractions and provide added economic value to the community. He gave his appreciation to Polytama for the synergy efforts
providing a Corporate Social Responsibility (CSR) program to the Government of Indramayu Regency to initiate and build the existence of the Tjimanoek Biodiversity and Eco-Taman will be encouraged by the central government and can be emulated for other regions in Indonesia.
"Including the CSR program from Polytama, namely through Kehati and Ecoriparian Parks, which we need to encourage so that when the company is prosperous, the surrounding community will also be raised. We have to create a place like that for people's longing for a natural atmosphere and beautiful places, one of which is a place of public interest such as the Kehati Park and Ekoriparian Tjimanoek." he added.
Hopefully Taman Kehati and Tjimanoek Park can continue to be examples of good cooperation, collaboration and synergy between the Government and the private sector, in this case Polytama and the Indramayu Regency Government so that they can jointly improve the welfare of the community.