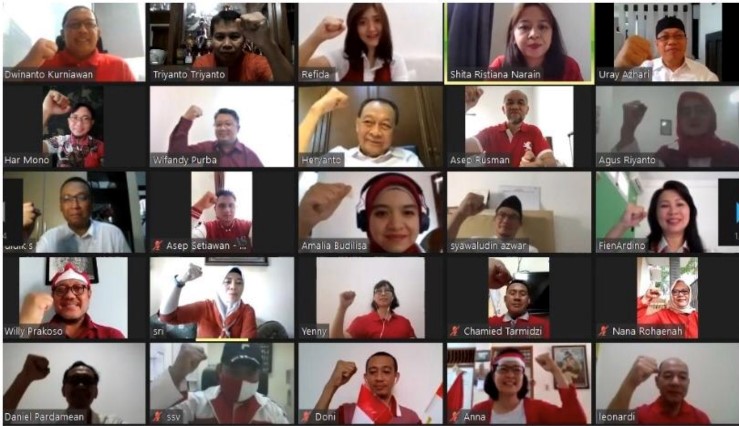 In commemorate of 75th years of Indonesia Independence Day while still implementing the COVID-19 prevention protocol, "Polytama" held a Virtual Ceremony of 75th Independence Day of the Republic of Indonesia.
This Virtual ceremony was attended by management and employees of "Polytama" both at "Polytama's" Head Office in Jakarta and "Polytama's" Plant Site in Indramayu. The ceremony took place solemnly with session of raising the flag at the Plant Site while still implementing COVID-19 prevention procedure. Mr. Didik Susilo as the President Director also gave a speech where he invited all "Polytama" Employees to keep on the spirit to achieve freedom from this pandemic.
The event closed with an announcement of five employees that won photo contest with the theme of Independence Day. Thank you for your participation. Hopefully with the implementation of a series of activities to commemorate the 75th Years of Indonesia Independence Day, it can motivate all of us to move forward and rise from COVID-19.
Salam Indonesia, Maju!
Salam Polytama,
SIAP….