In the context of Holy month of Ramadhan, PT Polytama Propindo provided a number of assistive devices in the form of wheelchairs and folding chairs to he istiqlal mosque which aims to provide convenience for persons with disabilities and the elderly in performing prayers in a place called the national mosque icon of the Republic of Indonesia. This is in line with the Company's Community development program, where Polytama is focusing on empowering people with disabilities as it was inaugurated in 2020, namely the COVID-19 prevention management program or "Mang Covid" which targets MSME that affected by COVID-19, people with disabilities, layoff victims.
The donation ceremony took place at the Istiqlal Mosque Jakarta. Also present to witness Muhajidir Effendy as coordinating Minister for Human Development and Culture and Former Minister of Industry, Saleh Husin. In addition, Uray Azhari as the Director of Finance of Polytama, Syawaludin Azwar as the Director of Operations of Polytama and Julian Nasution as the Director of Commercial & Support of Polytama were also present.
The handover procession was represented by Didik Susilo as the President Director of Polytama and submitted directly to the Istiqlal Imam, Prof. Dr. H. Nasaruddin Umar, Ma.
This is the second time Polytama has had the opportunity to collaborate with the Istiqlal Mosque, as for the first time for it in a year 2020 where in the midst of the implementation of "New Normal" transition phase, Polytama donated a number of multifunctional bags made from spunbound from polypropylene and Golf car.
We hope this assistance can support the istiqlal Mosque so that it continues to be safe and comfortable mosque for all.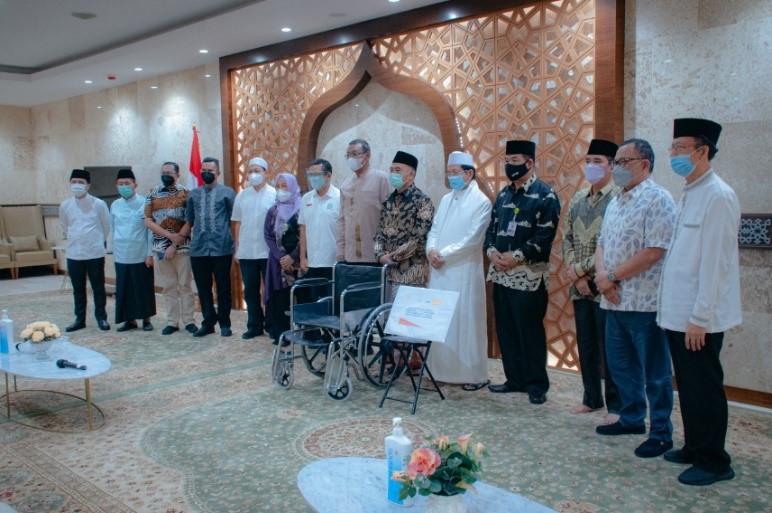 487 total views